Adam Clampitt - President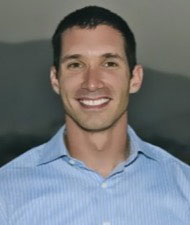 Adam Clampitt is the founder and President of The DC Group. He is a seasoned executive and manager with vast experience in strategic communications, corporate and government public affairs, internal communications, digital media and community relations. Adam develops and implements integrated communications strategies for clients, overseeing long-range initiatives to improve organizational reputation through both traditional and digital means. Prior to founding The DC Group, Adam spent four years at WPP sister companies Burson-Marsteller (Washington, DC) and Hill & Knowlton (Los Angeles) where he held the position of Vice President and managed several of the two firms' largest clients.

As a Reserve military Public Affairs Officer, Adam worked for Gen. Stanley McChrystal as the Director of Public Affairs Planning and Social Media for the NATO-led International Security Assistance Force in Kabul, Afghanistan. While in Afghanistan, Adam was responsible for building public affairs capacity during the much-publicized troop surge, and developed the command's groundbreaking social media strategy that gained international recognition as the most successful military digital campaign of all time. As the first person to hold that title, Adam built the social media network to communicate the mission in Afghanistan to service members and the general public. He holds a Top Secret/SCI clearance.

Adam has received professional awards such as the Defense Meritorious Service Medal, the Navy and Marine Corps Commendation Medal, three Navy and Marine Corps Achievement Medals, NATO Medal for Service with ISAF, and the Afghanistan Campaign Medal. He earned a BA in Political Science from the University of Michigan, Ann Arbor, and holds a Masters in Public Policy from the University of California, Los Angeles.