Alex Segarra - Account Executive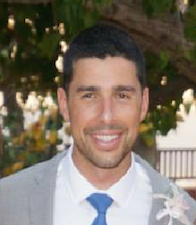 Alex Segarra is a Civil Affairs Sergeant in the US Army Reserve, granting him a perspective on service member issues as well as the ability to take the pulse of the defense community. He has also worked in the international development, education, and non-profit sectors.
His experience includes project management in Afghanistan as a USAID contractor, administering DoD programs, and managing logistics for large scale international and domestic education programs. He is experienced in non-profit and for-profit outreach and inter-agency and intergovernmental communications, with applications in recruitment, legislative advocacy, and B2B partnerships. Since starting at DCG, Alex has worked in various outreach and communications roles for the Department of Defense and the Small Business Administration, where he currently provides Strategic Communications support to the Office of Veterans Business Development.
Alex holds a bachelor's in English and a Masters in Applied Economics from University of Maryland. He was the honor graduate for Civil Affairs Class 05-12 at the John F. Kennedy Special Warfare Center and School.