Amanda Horn - Senior Account Executive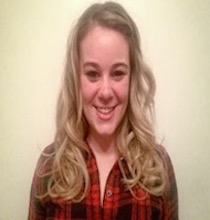 Amanda Horn is a communications and social media strategist with experience managing accounts in healthcare, consumer branding and government regulations. Her areas of expertise include media relations, awards management, social media, partnerships and materials development.
As a Senior Account Executive, she currently supports the Department of Homeland Security's human trafficking awareness and reduction campaign, Blue Campaign, and the National Assessment Governing Board, the bipartisan organization that oversees the National Assessment of Educational Progress, also known as The Nation's Report Card. In these roles, Amanda leads efforts related to partnership, materials and social media development.
Prior to joining The DC Group, Amanda work for the American Association of Blood Banks, where she led the Association's public relations efforts, rebooted their social media strategy and managed their prestigious memorial award program.
Amanda is originally from Rochester, NY and holds a BA in Communications from the University at Buffalo.