Amelia Poling - Account Supervisor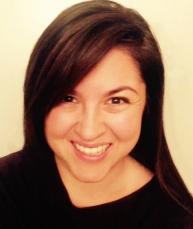 As a Sergeant First Class in the U.S. Army Reserve with multiple Iraq and Afghanistan deployments, Amelia Poling provides a valuable insider's perspective on the reintegration challenges faced by transitioning Servicemembers and Veterans and the resources they need to succeed. This knowledge, combined with ten years of team leadership and project management experience, adds a significant advantage in her work for The DC Group.
In her current role as an Account Supervisor, Amelia manages several paid media campaigns for the Office of the Deputy Assistant Secretary of Defense for Military Community and Family Policy (MC&FP). By leveraging social media, digital marketing, and stakeholder engagement, MC&FP achieves measurable results as they maximize their reach to audiences throughout the military community. In addition, she coordinates crisis media training for the U.S. Coast Guard and international maritime officers, increasing the students' ability to effectively communicate and work with the media during emergency incidents.
Prior to joining The DC Group, Amelia provided stakeholder engagement, content development and quality assurance services for the National Resource Directory – a website jointly managed by the U.S. Departments of Defense, Labor, and Veterans Affairs – which centralizes resources for Servicemembers, Veterans, their families, and caregivers nationwide. She has also helped implement Veteran employment initiatives through the Employer Partnership Office in Fort Belvoir, VA, acting as an ongoing interface between employers and transitioning Servicemembers and Veterans.
Amelia has received professional recognitions including four Army Commendation Medals, four Army Achievement Medals, the NATO Medal for Service with ISAF, Iraq and Afghanistan Campaign Medals, and the Combat Action Badge. She holds a Bachelor of Science in criminal justice with a minor in psychology from Virginia Commonwealth University.