Aminata Steele - Senior Account Executive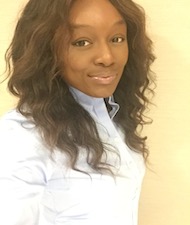 Aminata Steele is a communications professional with experience that spans the scope of marketing, PR, social media strategy, membership development, and web site development and support.
Before joining The DC Group, Aminata was a technology specialist with the Section of Dispute Resolution at the American Bar Association (ABA). In this role, Aminata maintained the entity's website; developed marketing materials for Section programs and events; and, assisted the Section with determining best technologies to help effectively communicate entity marketing. Prior to transitioning into the technology specialist role, for two years Aminata served as a marketing assistant with the Criminal Justice Section at the ABA. This position afforded Aminata with an opportunity to expand her skills in graphic design, web development, and social media coordination.
Aminata is a DC native, and holds a BA in American Studies from the University of Maryland-College Park.