Benjamin Deady - Project Lead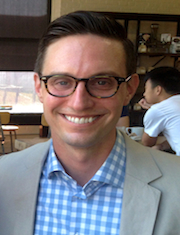 Benjamin Deady is the project lead for VA Pulse, the Department of Veterans Affairs' internal collaborative platform designed to help VA employee connect, communicate, and collaborate.
Ben's career in health administration began with the Department of Veterans Affairs as an administrative fellow at the Jesse Brown VA Medical Center in Chicago, Illinois. During his tenure at the hospital, Ben managed the customer service department, led implementation of Student Group principals across the organization, and ran clinical operations in the mental health service line. To support a VA Central Office organizational realignment, Ben joined the Veterans Health Administration's Clinical Operations team in Washington, DC as a Health Systems Specialist. In this capacity, Ben provided Executive Assistant support to the Assistant Deputy Under Secretary for Health for Clinical Operations, coordinated the national clinical restructuring program, and facilitated intensive care unit performance improvement efforts at VA Medical Centers. Prior to joining the DC Group, Ben supported VistA Evolution - the VA's effort to modernize their electronic medical record - as an information technology project manager
Ben graduated from Indiana University with masters in health administration, a bachelor of arts in political science, and minors in Spanish, history, and journalism. Ben holds the project management professional designation from the Project Management Institute.
In addition to his work with the DC Group, Ben is the director for marketing and communications for National Capital Healthcare Executives, a local chapter of the American College of Healthcare Executives.