Carol May - Senior Writer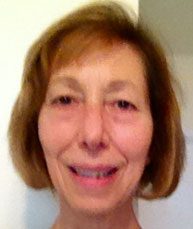 Carol May has provided scientific and technical writing and a range of health communications materials for private industry and government agencies for more than 25 years. She supports the Veterans Health Administration's Health Informatics Initiative (hi2) contract as well as others by crafting content that accurately conveys the concepts, scope, and impact of technology on health and healthcare providers, VHA, and Veterans. She has the demonstrated ability to write about the application and impact of technology in plain, compelling language that is understandable and relevant to technical and non-technical audiences as well as appropriate for different formats, such as websites, training materials, blogs, infographics, newsletters, and advertisements.
Before joining The DC Group, Carol was a senior health writer with DB Consulting Group, Inc., where she developed a variety of publications, reports, presentations, and websites that focused on the prevention and treatment of chronic diseases, mental illness, and substance abuse. She also was involved in proposal writing and corporate communications.
Carol also worked at GTSI (now UNICOMM), a major IT and professional services company, as a marketing programs manager and writer. Here, she developed case studies, corporate presentations, website content, branding campaigns, internal communications, and the company's go-to-market strategy.
Before GTSI, Carol worked at Acterna (now JDSU), an international telecommunications company, as a marketing manager and writer. This role involved rebranding the company using integrated marketing campaigns composed of traditional and digital media through its bankruptcy and successful emergence as well as its acquisition by JDSU.