Chelsea Radler - Account Supervisor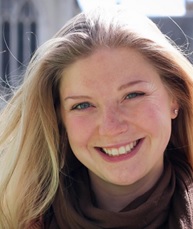 Chelsea brings national awareness campaigns to life. For more than three years, she has delivered measurable results and millions of impressions to clients who want to amplify their impacts.
She began her career as a journalist, investigating crime recidivism rates for Gannett affiliates and holding college administrators' feet to the flame for the award-winning GW Hatchet.
Chelsea brings the same clarity and refusal to settle to her outreach and media relations work, supporting the departments of Education, State and Veterans Affairs, as well as the Commission on Civil Rights and Olive Garden restaurants. Before joining DC Group, Chelsea led partnership outreach for the Veteran's Crisis Line and developed a range of special materials for visually impaired Veterans.
She earned her Master's degree in Conflict Studies at the London School of Economics and graduated summa cum laude from the George Washington University School of Media and Public Affairs.
Chelsea is passionate about improving health care access and is proud to have volunteered her communications expertise with the American Red Cross and health charity Doctors of the World. She lived in London and Paris, and loves travel, classic literature, difficult knitting, a good debate, cat memes and the beach.