Colleen Zoretic - Account Executive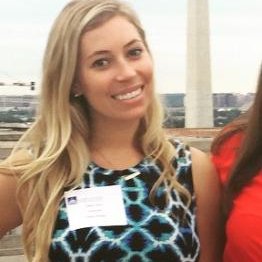 Colleen Zoretic has a Master's degree (M.A.) in Communication Studies and professional experience supporting and developing communication strategies for corporations and non-profit associations. As a Communications Specialist, Colleen currently supports the Department of Homeland Security (DHS) human trafficking awareness and reduction campaign, Blue campaign. She leads efforts including research, communication strategies, partnership outreach, and media tracking.
Colleen's relevant capabilities include program management, social media strategy, content development for marketing materials and high-level event logistics.
Prior to joining The DC Group, Colleen worked as a program manager for an association management company. In this role, she managed membership and sponsorship outreach and a rebranding initiative for a DC non-profit association. Colleen also spent time working for Ketchum Public Relations when she assisted the business development team at the Ketchum, D.C. office as part of the Ketchum Fellowship program.
Colleen is a native of the D.C. Metropolitan area. She earned a Bachelor of Arts in Communication and Psychology from Coastal Carolina University and obtained her Master's degree from the University of North Carolina at Charlotte.