Dana Davidson - Account Supervisor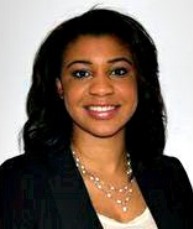 Dana Davidson is an Account Supervisor for The DC Group bringing more than five years of experience leading public affairs initiatives for private sector clients in the Washington, DC, region. She currently supports external and internal strategic communications efforts for the VA Learning University (VALU).
Prior to joining The DC Group, Dana served as the Public Affairs Director for Chesapeake Public Strategies. She developed and implemented communications strategies for Walmart, Costco, Comcast, T-Mobile, Barwood Taxi, and several other clients throughout the Washington, DC, area. Dana's expertise in traditional and digital communications advocacy cultivated positive buy-in from local elected officials, community members, and key stakeholders. Dana's notable work also includes managing a large, multi-faceted community outreach campaign for Clarksburg Premium Outlets®, which was recognized nationally by the MarCom Awards and received high honors by Public Relations Society of America's Maryland Chapter, "Best in Maryland."
Before joining Chesapeake, Dana worked in public relations for the Airport Council International and Comcast Cable Communications. Dana is a Communications graduate from the University of Maryland. She is also very involved the in local community and is a member of several professional associations.