Danielle Lehman - Community Manager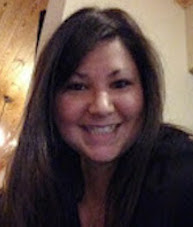 Danielle Lehman is currently a Community Manager working on the Department of Veterans Affairs' VA Pulse project, an internal platform designed specifically for VA employees to increase collaboration and share resources, with the end result being to improve Veteran care. As a Community Manager, Danielle is tasked with conducting product demonstrations, leading client outreach and strategy calls with members of various program offices throughout the VA, and designing customized spaces within the VA Pulse community to address specific requirements outlined by the client.
Danielle's areas of expertise include content strategy and creation, email and social media marketing and analysis, media placement strategy, and software implementation and training.
Prior to joining The DC Group, Danielle held a variety of roles with Vocus and Cision, most recently as a Product Marketing Specialist. In this role, Danielle was responsible for developing and implementing launch plans for new software applications and updates, and creating client-facing collateral to provide information on a variety of topics. While in this role, Ms. Lehman also conducted meetings across multiple departments, both domestically and globally, to discuss product development and go-to-market strategies, and worked closely with the Product Development teams to provide insight into current product functionality, as well as organize product roadmaps for future releases, based on client usage and need.
Previous to holding the position of Product Marketing Specialist, Danielle held the roles of Marketing and Professional Services Consultant with Vocus. Ms. Lehman's primary responsibilities in these roles included implementing web-hosted software systems for mid-market and enterprise clients in a variety of business sectors, and conducting end-user trainings. She was also tasked with developing content to assist with client marketing efforts in the form of press releases, social media content calendars and blog posts. As a follow up to her involvement in her clients' marketing campaigns, Danielle was also responsible for evaluating areas of improvement and growth through analysis reports.
A native of Southern Maryland, Danielle spent 6 years living in High Point, North Carolina after receiving a Bachelor of Arts degree in Communications-Media Studies from High Point University in 2007. Outside of work, Danielle enjoys playing the role of aunt to her 2 year old nephew, Jeremy, and brand new niece, Addison.