Gavin Johnston - Account Executive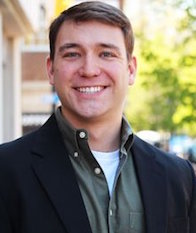 Gavin Johnston is a strategic communications professional with experience in legislative affairs, political campaign fundraising, editing, marketing, advertising, and public relations.
As an Outreach Specialist for The DC Group, he works to promote Veterans Mental Health Services by connecting with major organizations to help encourage former servicemen and women to utilize the resources available to them.
Prior to joining The DC Group, Gavin coordinated Online Reputation Management, Stakeholder & Competitor Analysis, and Search Engine Optimization at The Borenstein Group as their chief content strategist.
Gavin is a native Virginian and holds a BA in Political Science from Bucknell University, where he studied Campaigns & Elections and U.S. foreign policy in the Middle East. He is a graduate of The Fund for American Studies' Institute on Business & Government Affairs, and he studied campaign management under Morton Blackwell at the Leadership Institute.