Howard Brande - Account Director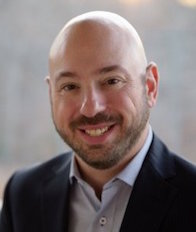 Howard Brande brings more than fifteen years of experience in the military, federal government and private sector to his role as Account Director for The DC Group where he supports our VA Pulse project. He has an extensive background in project management and strategic communications supporting information technology and transformation initiatives. His approach combines creative problem solving and open-minded thinking with the ability to effectively communicate across a wide range of customer bases by establishing and building strong, sustainable relationships with clients, colleagues, and key decision makers.
Howard joined The DC Group from the Veterans Benefits Administration (VBA) Office of Strategic Planning (OSP). Prior to that he served as the Communications Lead for the Veterans Relationship Management (VRM) / Enterprise Access and Integration (EA&I) PMO where he was the Executive Director's principal communications advisor and led a team that provided communications support for VA customer facing web sites eBenefits and The Stakeholder Enterprise Portal (SEP) as well as internal technologies used by VA employees including Customer Relationship Management (CRM) and Knowledge Management (KM) platforms. Among his accomplishments, he co-wrote the "Veterans Relationship Management Strategic Plan FY15 and Beyond" and was a contributor to: "Serving Citizens: Strategies for Customer-Centered Government in the Digital Age" published by the Partnership for Public Service, September 2014. Previously Howard worked at the Defense Technical Information Center (DTIC) where his roles included marketing and outreach, project manager and scrum master on DoD collaboration platforms DoDTechipedia and DoDTechSpace and DTIC's internal SharePoint site, as well as serving as the Continuity of Operations (COOP) Manager for the agency.
A proud United States Marine Corps Veteran originally from New Jersey, he and his wife Jennifer, an Army Veteran herself, have made Northern Virginia their home for nearly a decade. He received his Bachelor of Science in Administration of Justice from Roger Williams University and holds the Project Management Professional (PMP) designation.