Idris Clay - Social Media Specialist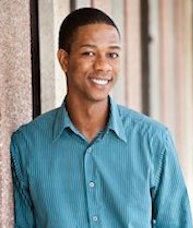 Idris Clay is an Account Executive for The DC Group. He currently serves as digital marketing strategist leading external and internal strategic communications planning and implementation for the U.S. Department of Defense's Office of Economic Adjustment (OEA).
Idris joins The DC Group from Prince George's Community College, where he spent three years within the Office of Marketing and Creative Affairs tailoring campaigns for college programs and student events. While there, he honed his skills in copywriting and content marketing across a range of networks, including Maryland state government, community partnerships, and Prince George's County residents. Prior to Prince George's Community College, Idris delivered contracted services in the mental health services industry as a technical documentation specialist. Using information gathering techniques, he created, drafted and edited policy and procedure manuals to standardize work processes and cross-train staff as well as establish benchmarks for client success. His previous experience also includes work in the automotive manufacturing industry as an internal corporate communications associate within Honda of America, Mfg.'s Internal Communications department, where he focused on creating a wide range of content for the company's intranet home page and employee magazine.
A Tennessee native, Idris moved to the Washington area to strengthen his relationship with international communities and broaden his experiences as a digital marketing and communications professional. He graduated from Christian Brothers University with a B.A. in Corporate Communications and Management and a minor in Spanish. He also holds an Inbound Certification from HubSpot and is currently working on his PMP certification.