Jaclyn Jennings - Communications Specialist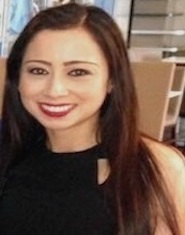 Jaclyn Jennings currently supports the Director of Operations within the DC Group, as well as, the Department of Homeland Security's Human Trafficking Awareness and Reduction Blue Campaign, as a communications specialist.
Prior to joining the DC Group, Jaclyn worked as a recruiter, where she interviewed and enrolled prospective students into a private, not-for-profit University. As a recruiter, her main goal was to ensure commitment from the student throughout the curriculum until graduation. She comes from a strong background in financial matters, with much experience in accounting, executive administrative support, outreach, and developing and building on relationships with clientele.
Jaclyn has prior leadership involvement with The American Association of University Women. She holds a Bachelor of Science in Finance and Business Administration from Nova Southeastern University.