James Laudermilk - SharePoint Consultant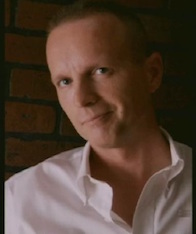 As The DC Group's resident SharePoint expert, James has 15 years of experience developing and delivering solutions to complex business problems. James currently supports architecting SharePoint intranets, extranets and team sites for The Department of Veterans Affairs (VA) Office of Connected Care, which focuses on improving health care through technology.
Prior to joining The DC Group, James served as the Senior Web Portal and SharePoint technical engineer responsible for developing, designing, creating and maintaining sites in support of VA's Office of Cyber Security (OCS). Before working for OCS, James developed, designed and organized the first-ever SharePoint site for the Naval Drug Screen Laboratories and was responsible for upgrading the Georgia National Guard's SharePoint Servers from 2003 to 2007.
James has a strong passion for technology and VR/360 photography and enjoys learning and sharing his passions. James has also published his very own Android App. James was a Certified Army Instructor in Information Technology and has received professional awards such as the Army Commendation Medal (4), the Army Achievement Medal (3), National Defense Service Medal, Global War on Terrorism Service Medal, Iraq Campaign Medal and Korean Defense Service Medal. He is presently a junior at Ashford University earning a BA in Information Technology and holds certifications in A+, Security+ and 508 Universe.