Jasmine Carr - Content Marketing Specialist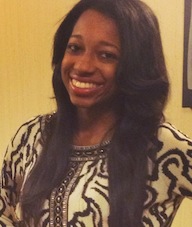 Jasmine currently serves as a Marketing Specialist with the My HealtheVet Project. She joins the DC Group with expertise in marketing, social media, and digital communications. Jasmine's greatest strengths are her creativity and drive.
Prior to joining the DC Group, Jasmine was the Web and New Media Services Assistant at The National Association of Attorneys General. There she assisted with the design of the associations newsletters, publications, as well as updating content on their website.
Originally from Silver Spring, Jasmine graduated from Hampton University in 2013 with a Bachelor of Arts in Communications, concentrated in Public Relations and Marketing.