Jason Gdowik -Senior IT Strategist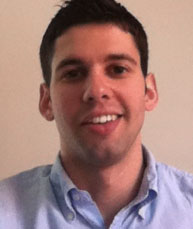 Jason Gdowik is an Information Technology Strategist with a focus in online collaboration, managing user experience, requirements gathering, and user adoption. Jason has more than five years of experience in IT Strategy in the public sector. He has led projects with information sharing solutions for law enforcement for multiple Jive user communities. Jason has worked with an array of organizations to effectively manage user engagement, ensuring improved client operational efficiency.
Prior to joining the DC Group, Jason worked at the Efiia Group as the Jive Community Manager for multiple state, local, and federal projects. In this role, Jason was responsible for designing custom environments for each organization, developing plans for user adoption, speaking at conferences, and supporting on-site training. User communities were nation-wide deployments, with members from all 50 states.
Jason is originally from the DC area and graduated from Virginia Tech with a BS in Finance. While at Virginia Tech, Jason also completed a Marketing Study Abroad Program in Switzerland.