Jen Voss - Account Director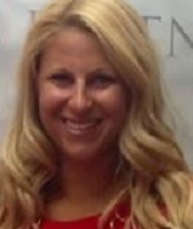 Jen Voss brings more than a decade of public relations and health communications experience to The DC Group. As an Account Director, Jen currently manages and supports several programs within the U.S. Department of Veterans Affairs focusing on improving healthcare and health-related opportunities for Veterans, Servicemembers, and their families.

Jen's areas of expertise include media relations, strategic counsel, thought leadership, community and stakeholder engagement, and large-scale event planning.

Prior to joining The DC Group, Jen worked within Ogilvy Public Relations Worldwide's social marketing practice, specializing in government contracting, health communications, and media relations. She worked on a variety of public health initiatives and issues including campaigns within the National Institutes of Health and Centers for Disease Prevention and Control. Jen received a coveted PRSA Bronze Anvil award for her management of the National Institute on Drug Abuse's 2013 Monitoring the Future campaign.

Jen is a native of New Jersey and a graduate of Syracuse University's prestigious S.I. Newhouse School of Communications.