Justin Watt - Senior Account Executive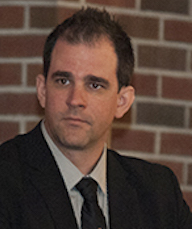 Justin Watt is a former specialist in the U.S. Army and the only combat arms veteran in The DC Group. With his experience, perspective, and a genuine passion for soldiers' and veterans' issues, Justin brings a unique voice to The DC Group team—making him an effective stakeholder outreach consultant for the Department of Defense's Military Community and Family Policy and the Department of Veterans Affairs' Veterans Crisis Line and Make the Connection programs.
When Justin first transitioned out of the Army, he launched his own business in Salt Lake City, Utah, building customized computers and providing IT support for other businesses. Under his leadership, the business flourished, eventually reaching 1.5 million dollars per year in revenue and growing to twelve full-time employees. His entrepreneurial spirit, leadership experience, "owner outlook," and strong communication skills make him a valuable asset to any project.
In his spare time, Justin enjoys shooting, camping, and reminding the other veterans employed by The DC Group that infantry is the only real job in the ARMY, and that Bravo company 1/502, 101st Airborne is the greatest land warfare unit of all time.