Karen Bell - Account Supervisor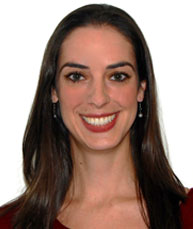 Karen Bell brings a wealth of private sector experience as a project manager and media strategist to The DC Group. As an Account Supervisor, Karen supports the U.S. Department of Veterans Affairs' Mobile Health initiative, helping to promote health and wellness through mobile technologies. She also supports the Office of the Deputy Assistant Secretary of Defense for Military Community and Family Policy (MC&FP), which develops quality of life programs for Service members and their families.
Karen joins The DC Group from Ogilvy Public Relations, where she spent more than three years within the Corporate and Public Affairs practice tailoring campaigns for corporate and consumer brands. There, she honed her skills in account management and media outreach across a range of industries including B2B technology, travel and hospitality, fishing and boating, chemical, and pharmaceutical.
Prior to Ogilvy, Karen worked in the location-based social networking sector with SCVNGR, a Google-funded Internet startup. Using SCVNGR's platform, she created, managed, and executed large-scale experiential marketing campaigns in more than 20 U.S. cities and helped her team grow the business line to represent 80% of the company's revenue. Her previous experience also includes work in the information technology industry as a communications intern within SAIC's Space and Geospatial Intelligence Business Unit, where she focused on internal corporate communications.
A native of Northern Virginia, Karen returned to the Washington area after graduating from Dartmouth College with a bachelor's degree in psychology and a minor in music. At Dartmouth, Karen served as a captain of the track and field team and was named in their all-time record books for the pentathlon, heptathlon, 60m hurdles, 100m hurdles and 400 hurdles. She continues to enjoy running and playing bassoon in her spare time.