Kelly-Lynne Russell - Community Manager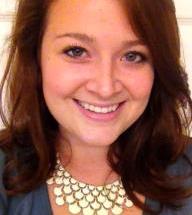 Kelly-Lynne Russell is a Community Manager with the VA Pulse team focusing on community building and promoting user engagement. Kelly-Lynne's areas of expertise include: innovative communications, social media content and analytics, corporate communications, and creating compelling content for a variety of audiences.
Before joining The DC Group, Kelly-Lynne worked with as a Social Media Specialist at American Urological Association as their go-to digital social media manager and at Laureate Education splitting time between Public Relations projects and Web content priorities.
Kelly-Lynne, a Baltimore native, received her B.A. with a double major in English and Communication Arts from University of Maryland, Baltimore County.