Laura Doody - Senior Account Executive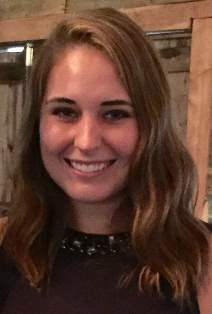 Laura Doody is a Senior Account Executive with more than four years of experience serving both private and public sector clients and expertise in both behavior change and public education campaigns. She has supported campaign efforts including materials development, stakeholder engagement, events planning, media planning, and media relations. She currently serves as the deputy project manager on the Department of Homeland Security's (DHS) human trafficking awareness and reduction program, Blue Campaign.
Prior to joining The DC Group, Laura worked at FleishmanHillard's Washington, D.C. office. She primarily supported large public sector campaigns with a national reach, addressing topics such as U.S. tobacco retailer compliance (U.S. Food and Drug Administration), binge drinking prevention among junior enlisted military (Department of Defense) and youth drug use prevention (Office of National Drug Control Policy).
Laura is an Army brat. Both of her parents served in the Army; her dad is a retired colonel and her mom was a helicopter pilot. She has lived in Kansas (twice), Georgia, Korea, Pennsylvania, and Virginia. While she currently lives in D.C., she considers Woodbridge, VA her hometown. She graduated from Virginia Tech.