Lauren McCullough - Account Supervisor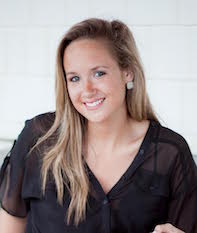 With a passion for encouraging clients to step outside of their digital comfort zone, Lauren McCullough knows what it takes to get extraordinary results with a measurable impact. Her background in digital media strategy, planning and implementation has taken her clients' websites and social platforms to the next level. As an Account Supervisor, Lauren currently supports the U.S. Department of Veterans Affairs' (VA) Explore VA campaign, an initiative seeking to drive awareness of and enrollment in VA benefits.
Prior to joining The DC Group, Lauren worked for Booz Allen Hamilton consulting on various U.S. Army projects for the Department of Defense. As a Digital Media Specialist, she played a vital role in drafting a digital media communications plan for the Integrated Personnel and Pay System for the Army (IPPS-A) to better inform Soldiers, leaders and human resource professionals. In addition, she created a brand guide to establish a succinct design, voice and identity for IPPS-A. While working as a Social Media Specialist for U.S. Army Warrior Care and Transition (WCT), Lauren actively found ways to increase WCT's social media presence while driving traffic to the website. Using promotional content surrounding highly visible campaigns, she led WCT's social media to generate all-time high reach and engagement levels.
Previous experience includes working as an Account Executive for Wallace and Company, a primarily real estate-focused advertising agency. She managed traditional and digital advertising needs for NVR (NVHomes and Ryan Homes), one of the nation's top homebuilders, ensuring new and existing communities met and exceeded sales quota.
Lauren holds a master's degree in communication from Auburn University (War Eagle!) where she was awarded an assistantship, allowing her to earn her degree while teaching undergraduate classes. Her bachelor's degree from Virginia Tech is also in communication, with an emphasis in public relations and Hokie pride.