Leigh Raup - Senior Digital Marketing Specialist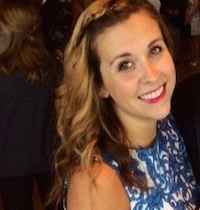 Leigh Raup is a communications professional with experience in marketing, PR, social media strategy, website creation and management, and video production within the political, technology, and corporate realms.
Prior to joining The DC Group, Leigh was a Marketing Associate at the Association Resource Group (ARG). In this role, she re-designed and implemented a complete website overhaul, managed a migration to a new CMS, researched, wrote and edited all blog content and marketing campaigns, and preformed various other activities such as social media management, collateral design and creation, and planning and promoting seminars. Before working at ARG, Leigh was the Assistant to the President at the Alliance for American Manufacturing where she scheduled and planned events, attended large scale conferences and acquired 1000s of sign-ups, helped manage social media and blogging, and participated in a complete website redesign among other administrative tasks.
Leigh spent several months helping to test, design, and promote a start up social media app, and participated in two separate internships which dealt with social media marketing and communications.
Leigh is a Philadelphia native, holds a BA in English from Penn State, and will have completed her MSc in Communications in 2016.