Lyn Schultes - Vice President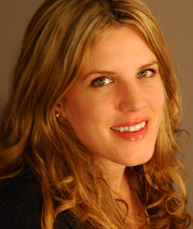 Lyn Schultes brings more than ten years of PR and journalism experience to The DC Group and has been an integral part of the company's success and impressive growth. In addition to her responsibilities as Vice President, she currently leads federal contracts with the United States Departments of State and Veterans Affairs. Lyn's areas of expertise include media relations, thought leadership, corporate social responsibility, community and stakeholder engagement, and sustainability.
Previously Lyn worked for three years on the consumer marketing, corporate and public affairs teams at Ogilvy Public Relations Worldwide. There she handled a wide range of responsibilities, including strategic planning and counsel, media relations, large-scale event planning and execution, and executive positioning. Before joining Ogilvy PR, Lyn worked on the corporate communications and issues management team in Fleishman-Hillard's London office, with clients in the health care, foodservice, manufacturing and travel industries.
Before entering PR, Lyn worked as an assignment editor and producer for FOX News and ABC News in the Washington D.C. and Los Angeles bureaus. She began her career as a reporter for The Miami Herald where she wrote about the South Miami community.
Lyn is a proud Miami Hurricane and LSE Beaver, having earned a BS in Broadcast Journalism and International Relations from the University of Miami and a Master's degree in European Studies from the London School of Economics and Political Science. In addition to her native English, she is proficient in Spanish and German.