Meghan Veroneau - Digital Marketing Strategist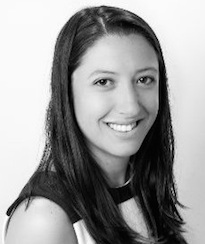 Part artist and part scientist, Meghan has a passion for digital marketing, communications, analytics, and events. At the DC Group, Meghan is a Digital Marketing Strategist. Currently, she supports the Department of Defense, Military Community and Family Policy office on their digital campaign marketing needs including: content creation, strategy, social media, and online advertising.
Meghan joined the DC Group from Oracle/MICROS Systems where she spent four years working on digital marketing for the retail and ecommerce business units. While there she handled marketing campaigns, digital marketing efforts, lead generation, and event management. MICROS Systems was acquired by Oracle in October 2014.
Outside of work, Meghan is involved in the DC Marketing community through the DC Chapter of the American Marketing Association. Meghan graduated from Virginia Commonwealth University (Go Rams!) with a B.S. in Marketing.