Nina Grimsby - Chief Financial Officer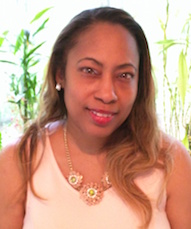 Nina Grigsby is the Chief Financial Officer and oversees the Accounting and Contract Management Operations of The District Communications Group (DCG). Her role and responsibilities encompass managing the day-to-day financial transactions, financial reporting and analysis, auditing, contract compliance, and budgeting. Nina has over twenty years of experience in accounting, budgeting, information technology, human resources, administration, grant/contract management, operations, non-profit, strategic planning, private equity investment portfolio management, and marketing.
Over the course of her career, Nina has supported adequate accounting system audits and incurred cost submission audits, diversified customer bases to increase revenue potential, and introduced stronger accounting policies/procedures to better account for inventory items, manufacturing processes, product management, and logistics, facility expansions and office administration. She has also coordinated business development with several private and nonprofit companies.
Nina has a Bachelor's degree in Accounting and is currently pursuing a Master's degree in accounting/information technology and designation as a Certified Management Accountant.
Nina continues to drive efforts to position DCG for profitability, partnering with senior leadership to develop strategic plans for finance, budgeting, administration, and marketing.