Rachael Levine - Account Supervisor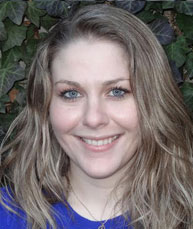 Rachael Levine is a strategic communications professional with broad experience in social and digital media. Throughout Rachael's career she has had extensive experience in public relations, content and engagement strategy and online community management. Rachael is a strong writer with a proven ability to adapt to targeted audiences through various mediums. Rachael supports the Small Business Administration focusing on promoting and creating resources for the Office of Veterans Business Development.
Prior to joining The DC Group, Rachael spent two years at Edelman managing the digital strategy for a technology-focused Fortune 500 company. At Edelman, Rachael worked, first as an Account Executive and then as a Senior Account Executive, to promote her client's enterprise capabilities across a variety of digital platforms.
Rachael also served as a Social Media Strategist at the National Retail Federation. Rachael managed the CyberMonday.com social media initiative and served as a point of contact for retailers and consumers. In addition, Rachael assisted with execution of the company-wide social media strategy, including counseling other departments within the organization to identify and execute new social media opportunities and strategies.
Rachael graduated from American University with a Master's degree in Strategic Communication in July 2010. The Strategic Communication program focused on five distinct areas of communications: public relations, marketing, advertising, nonprofit and political communications. Her concentrations were in social media and crisis communications. Rachael earned a Bachelor's degree in Communications and Media Studies with a concentration in journalism from Fordham University in May 2008.