Rick Aleman - Creative Director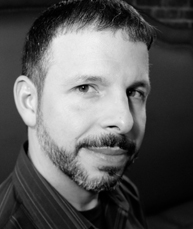 As Creative Director for The DC Group, Rick brings a wealth of experience in print and digital design and has a passion for solving visual communications problems. Throughout his career he has designed and developed a wide range of print collateral such as brochures, posters, annual reports, identity and branding, campaigns, and conference materials. In addition, he has designed digital products such as presentations, websites, and user interfaces for web based tools. His specialty designs also include exhibits, motion graphics, and environmental graphic design. And if you see a car with diplomatic plates, he designed those too.
A native of the area, he has worked with a wide variety of clients which include: U.S. Department of Veterans Affairs, U.S. Department of State, The Smithsonian Institution, National Museum of Women in the Arts, The John F. Kennedy Center for the Performing Arts, and Lexus Nexus, to name a few.
Rick received his BFA Cum Laude from Virginia Commonwealth University's School of the Arts/Communication Arts and Design.