Sarah Moran - Account Director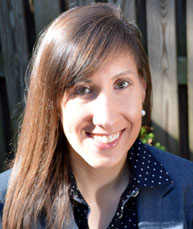 Sarah Moran is a steadfast and seasoned public relations professional with ten years of experience in the communications industry, spanning roles in advertising, public affairs, corporate communications, and marketing. As an Account Director at The DC Group, Sarah supports the Office of the Deputy Assistant Secretary of Defense for Military and Family Policy (MC&FP). MC&FP develops quality of life programs for service members and their families.
Sarah is adept at managing projects and guiding teams to execute integrated federal marketing and awareness campaigns. As a result of her efforts, clients have achieved measurable results – on time and on budget – including increases in program membership, rising website hits, and primetime airplay of public service announcements.
Before joining The DC Group, Sarah supported Accenture's federal business, Accenture Federal Services (AFS). AFS serves every cabinet-level department and 20 of the largest federal organizations. As an integrated marketing manager, Sarah oversaw AFS' awareness initiative and provided strategic direction to shape various outreach programs. Prior to supporting AFS, Sarah worked for a small, woman-owned public relations firm as a project manager supporting a variety of federal agencies and departments. In this capacity, she contributed to projects that were honored with multiple communications awards. She has also worked for an engineering firm, a global technology solutions provider as well as an out-of-home media company.
Sarah's areas of expertise include project management, strategic planning, and stakeholder engagement. She earned her Bachelor of Arts degree in mass communications from Towson University and is a member of Washington Women in Public Relations.