Varuna Bhatia - Account Supervisor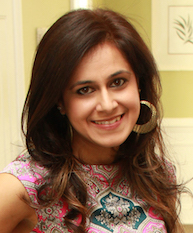 Varuna Bhatia is a communications professional with an extensive journalism background. As an Account Supervisor with the DC Group, she currently supports the National Assessment Governing Board who oversees the The Nation's Report Card.
Prior to joining The DC Group, Varuna spent twelve years covering a broad range of national news and politics. She comes from Fox News Channel where she spent much of her time coordinating all angles of news coverage for breaking news and Washington, DC region events. She has covered both national and international news stories.
A native of the Washington DC area, Varuna graduated from American University with a Bachelor's degree in Broadcast Journalism and International Relations.