Case Study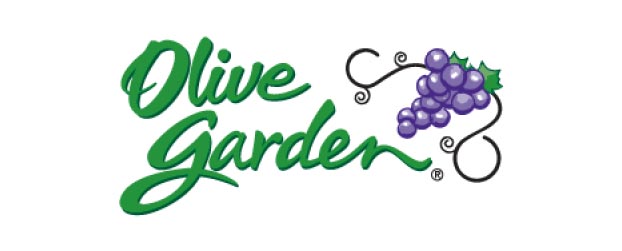 Olive Garden
Challenge
Olive Garden restaurants have been expressing their gratitude to military members by gifting Veterans and active duty personnel with a free entrée on Veterans Day. In 2013, the restaurants extended their tribute by offering dependents 10% off their meals on the holiday, as well as granting 10% off dining bills to both Servicemembers and dependents throughout November in recognition of National Military Family Appreciation Month. To ensure that Veterans, Servicemembers, and their families were aware of the expanded offer and could enjoy discounted Italian dishes for an entire month, Darden Restaurants, the parent company of Olive Garden, engaged The District Communications Group (The DC Group) to raise awareness of the promotions within the military and Veteran communities.
Strategy
After building a comprehensive partnership outreach and social media communications plan, The DC Group embarked on an intensive nationwide awareness effort. With many years of experience working within the military and Veteran communities, The DC Group utilized existing relationships with the most influential military and Veteran groups in the country, including American Legion, Veterans of Foreign Wars (VFW), Iraq and Afghanistan Veterans of America (IAVA), American Veterans (AMVETS), the Military Officers Association of America, and many others. We also directed our awareness campaign to Public Affairs Officers at military installations and the service branches as well as military family organizations, such as Blue Star Families, the National Military Family Association, and the ladies' auxiliaries of Veteran Service Organizations (VSOs). Additionally, The DC Group identified and spread the word to organizations that frequently work on behalf of Veterans and Servicemembers, including Rotary International and the Benevolent Order of the Elks.
To facilitate participation with stakeholders and foster excitement among those eligible for Olive Garden discounts, The DC Group created shareable social media content for Facebook and Twitter as well as articles for blogs and newsletters, tailoring the language to the specific audience of each partner organization. After successfully engaging a partner via social media, The DC Group worked with Olive Garden to respond and interact online, amplifying the posts and building mutually beneficial relationships with key Veteran and military groups. Coordinating with a team of communicators, The DC Group also built a traditional media outreach strategy surrounding the launch of the promotions, informing relevant beat reporters and influential publications in the military community.
Results
The DC Group enabled dozens of Veteran and military organizations to raise awareness of Olive Garden's promotions, potentially reaching more than 1.1 million social media followers, 500,000 website visitors, and thousands of newsletter recipients. The media outreach strategy regarding the military family discount and the Veterans Day offer earned at least 532 additional placements.
About 400 Veterans and Servicemembers ate for free at each Olive Garden restaurant on Veterans Day 2013, for a total of more than 325,000 individuals – a more than 35% increase from the previous year. Approximately 140,000 families enjoyed the 10% discount throughout November as well.