Case Study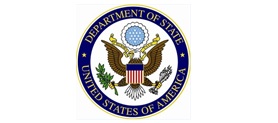 U.S. Department of State Public Diplomacy Impact (PDI) Project
Challenge
The U.S. Department of State's Office of Policy, Planning, and Resources for Public Diplomacy and Public Affairs (R/PPR) needed to conduct an evaluation of the impact of Public Diplomacy (PD) among key foreign audiences. It contracted the District Communications Group (The DC Group) to conduct the study, covering all six of the Department's regional bureaus.
Implementation
The DC Group employed a quasi-experimental design consisting of a multimethod comparative study in six countries -France, Jamaica, Kazakhstan, Kuwait, Senegal, and Vietnam- to measure the aggregate impact of the full range of PD programs, activities, and materials on key foreign audiences.
The DC Group administered face-to-face and telephone surveys to a sample of PD participants (test group) and to a demographically similar (or "matched") group of nonparticipants (control group). These surveys were supplemented by a series of focus group discussions (FGDs) among participants and nonparticipants to add depth to the quantitative findings.
The DC Group partnered with experienced local research companies in each study location to conduct the fieldwork. All interviews and FGDs were conducted in the local language. Instruments were translated by using strict guidelines, which ensured efficient, accurate, and culturally relevant translations.
To provide for accurate data collection in each country, The DC Group fieldwork specialists conducted in-person training with managers, field supervisors, recruiters, interviewers, and FGD moderators prior to the surveys and the FGDs. The specialists also observed the FGDs and the launch of the surveys.
In total, PDI 2014 collected data from 3,637 respondents across six countries (1,814 participants and 1,823 nonparticipants).
Results
Findings were published in individual country reports destined for the embassies and consulates of the countries covered in the study, providing a detailed assessment of how PD programming impacted participants, in order to support future programming.
In addition, The DC Group produced a final report, communicating performance outcomes for PD performance measures. It also reported participants' engagement and satisfaction with programs and events sponsored by U.S. embassies and consulates; the impact of PD on participants and nonparticipants in relation to a variety of key attitudinal and behavioral dimensions; and the impact of PD on participants' communities. The final report was presented to the Office of Management and Budget, the Government Accountability Office (GAO), and various other oversight bodies.