Case Study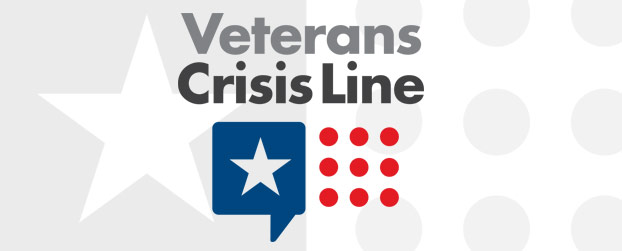 Department of Veterans Affairs Suicide Prevention Campaign
Challenge
Suicides among military Veterans and active-duty Servicemembers have reached a level of crisis. With thousands of Soldiers and Marines returning from Iraq and Afghanistan, family and economic hardship, as well emotional and physical scars from combat, such as Post-Traumatic Stress Syndrome (PTSD) and Traumatic Brain Injury (TBI) , have contributed to increased rates of suicide. The VA provides a 24-hour hotline, staffed by professional counselors, that supports Veterans in crisis. In 2009 at the urging of Congress, VA dedicated unprecedented resources to raise awareness for the hotline and ensure that Veterans and their families understood the signs of suicide risk.
Strategy
The District Communications Group (The DC Group) was engaged as an SDVOSB subcontractor for The Department of Veterans Affairs (VA) suicide prevention campaign to provide key strategic planning and outreach support. The project scope included:
using focus groups to develop concepts, test key messaging, and understand perceptions of the issue among Veterans and their families

developing a strategic communications plan that included all the necessary pieces of an integrated campaign

identifying and cultivating relationships with key strategic partners including Veterans Service Organizations (VSO), non-profit community groups, corporations, and advocacy organizations to provide grassroots visibility for suicide prevention efforts

providing technical consulting support in the development of public service announcements and websites associated with the campaign
The DC Group worked as part of a team of companies to develop and implement a strategic plan geared toward driving public interest in suicide prevention and reaching Veterans in crisis. Formulating the plan required that The DC Group conduct stakeholder interviews with VA employees and participate in Veteran focus groups intended to test messages and understand Veteran perceptions of suicide. After the completion of rigorous research, the team developed a plan that included advertising, stakeholder outreach, digital and social media recommendations, and key message development in order to raise awareness of the campaign.
Results
One of the key recommendations resulting from the research was to rename the hotline. Formerly called the "National Veterans Suicide Prevention Hotline," we recommended a change to the "Veterans Crisis Line." After discovering that using the term "suicide" forced Veterans to self-diagnose themselves as suicidal before making the call, the term "crisis" reduced the "last-resort" perception of the help line. The new name encourages Veterans to develop a relationship with VA in earlier stages of need and increases the chances of rescue and recovery.
Upon plan approval, The DC Group led the campaign's partner outreach strategy and social media campaign and was an integral part of the advertising production and placement. After only one year of the campaign, which was renewed for FY 2012, calls to the Veterans Crisis Line have nearly doubled, and the numbers of rescues have greatly increased. In addition, family members, employers, and Veteran advocates nationwide have been educated to recognize the signs of at-risk Veterans and refer them to the help they deserve.