Case Study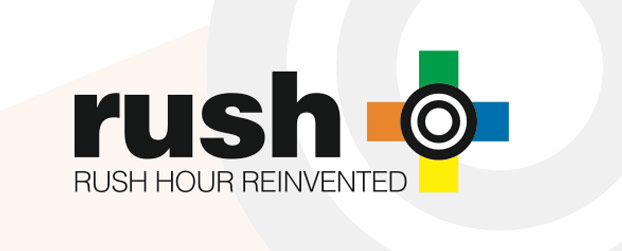 Washington Metropolitan Transit Authority (WMATA) Rush+ Campaign
Challenge
In an effort to manage increased ridership and overcrowding on DC's Metrorail, WMATA developed the Rush+ concept, which aims to increase train capacity by 18% during peak travel periods. Due to system limitations, this increase in capacity involved a complex process of adding trains to some lines, removing trains from others, and having certain lines terminate at different stations than their typical destination. In order to ensure that Rush+ is a success, WMATA hired The District Communications Group (The DC Group) to build internal communications tools and educate employees about the changes in service in order to better communicate with customers.
Implementation
The DC Group, with the mandate to make Rush+ understandable to the front-line train operators and station managers, worked with WMATA senior communications staff to develop simplified messaging, produce a Frequently Asked Questions (FAQ's) document, and provide key information on how to reach popular destinations during rush hour. In order to disseminate this important information, The DC Group developed a toolkit for employees illustrating the newly redesigned Metrorail map and containing specific information about Rush+ changes, as well as a series of videos featuring b-roll and graphic animation describing the change in service.
Results
The new messaging and products were debuted at a WMATA employee town hall, hosted by the General Manager, were distributed to all WMATA employees and placed at all Metrorail stations. The products created by The DC Group were also distributed across social media channels, including Twitter, Facebook, and YouTube. Recent media coverage included a story on WRC-TV (the NBC Washington affiliate)'s website as well as several other outlets. Thanks to the partnership between WMATA and The DC Group, the benefits of Rush+ services were well received and understood by employees and riders.